Scholarship Information
The Northern Nevada Nurses of Achievement Committee raises money to support nursing scholarships. Scholarship recipients are selected by each school of nursing. Scholarships are offered to nursing students at each of the following schools.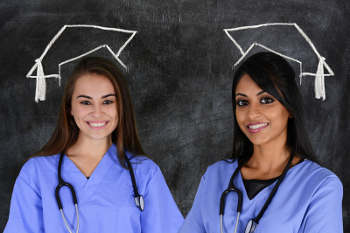 Great Basin College
UNR/Orvis School of Nursing
Truckee Meadows Community College
Western Nevada College
Carrington College of Reno
If you have questions regarding the NNNA scholarships, please email Diane Rolfs, diane.rolfs@NursesOfAchievement.com.
---
2018 Scholarship Recipients
Alyssa Buchanan
Associate of Science Degree in Nursing
Western Nevada College
Courtney Curcio
Bachelor of Science Degree in Nursing
Orvis School of Nursing
Maritza Garcia, RN
RN to BSN Degree in Nursing
Orvis School of Nursing
Yolanda Gardner
Associate of Science Degree in Nursing
Great Basin College
Kristi Gutierrez
Associate of Science Degree in Nursing
Truckee Meadows Community College
Melanie Haggard
Bachelor of Science Degree in Nursing
Great Basin College
Amanda Krueger
Associate of Science Degree in Nursing
Carrington College
Quinton Martinez
Associate of Science Degree in Nursing
Great Basin College
Stephanie Noriega
Bachelor of Science Degree in Nursing
Great Basin College
Kevin Novosel
Associate of Science Degree in Nursing
Truckee Meadows Community College
Jessica Richard
Bachelor of Science Degree in Nursing
Orvis School of Nursing
Morgan Strohschein
Associate of Science Degree in Nursing
Carrington College
Carly Talia, RN
RN to BSN Degree in Nursing
Orvis School of Nursing
Marjorie Von Nordek
Associate of Science Degree in Nursing
Western Nevada College
---
2017 Scholarship Recipients
Christine Baker
Associate of Science Degree in Nursing
Carrington College
Kristi Breese
Bachelor of Science Degree in Nursing
Orvis School of Nursing
Melissa Brock
Associate of Science Degree in Nursing
Truckee Meadows Community College
Aubree Carlson
Master of Science Degree in Nursing
Orvis School of Nursing
Makenna Ennis
Associate of Science Degree in Nursing
Great Basin College
Brandi Griggs
Master of Science Degree in Nursing
Orvis School of Nursing
Candace Holtz
Bachelor of Science Degree in Nursing
Great Basin College
Bryan Johnson
Bachelor of Science Degree in Nursing
Orvis School of Nursing
Claire La Presle
Associate of Science Degree in Nursing
Carrington College
Anastasia Ludel
RN to BSN Degree in Nursing
Orvis School of Nursing
Shelly Nicola
RN to BSN Degree in Nursing
Orvis School of Nursing
Sharon Oetting
Associate of Science Degree in Nursing
Truckee Meadows Community College
Jessie Perez
Associate of Science Degree in Nursing
Western Nevada College
Anthony Petroff
Associate of Science Degree in Nursing
Great Basin College
Kristen Pier
Associate of Science Degree in Nursing
Western Nevada College
Melissa Washabaugh
Bachelor of Science Degree in Nursing
Great Basin College